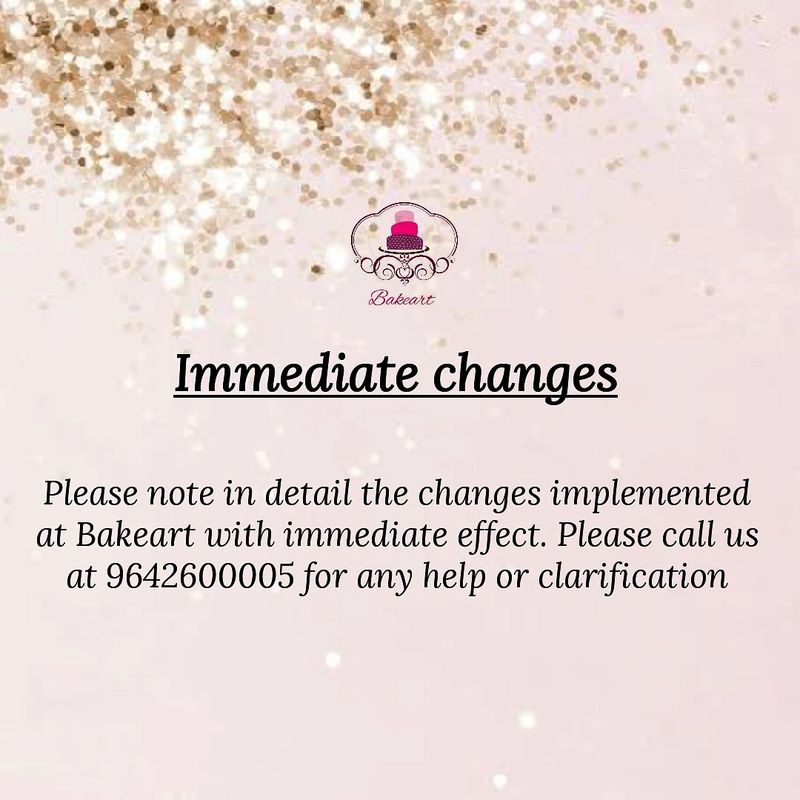 Till such time that the situation with Corona virus stabilizes, the following operational changes have been made at Bakeart with immediate effect :
1. All orders need to be placed ONLY on the online store. We will not honor or process any other orders. This includes everything that has been under discussion with us.
2. No delivery arrangements what so ever will be made on your behalf. 
3. Food may be collected from our residence in Vasant Kunj. A NO CONTACT protocol will be followed. Your food will be placed outside (we have a table on our verandah). You may collect it at a pre appointed time without making any contact with any of our family members.
4. Cash transactions are neither solicited nor will be honoured under any circumstances. Please ensure that your payment is made in full on the online store.  
We urge you to stay safe and healthy during this time and cook at home as far as possible. 
Wishing you health. 
The Bakeart team.